Calendar Analytics with Power BI
Posted On 2020-10-12
Some time ago I wondered. How good am I at scheduling and accepting meetings into the future compared to more ad-hoc? Essentially how good am I of planning my own time. Being in control. My evening was saved!
The result was this Power BI Report! It shows the amount of meeting (red line) and the average amount of days into the future that meeting was scheduled for. The axis is the creation date of the meeting and not the date for when the meeting actually occurs.
Since 2018 I have an average of about 17 days that I schedule meetings into the future. This report couldn't care less about "workdays" and "weekends", whatever that is. 17 days means 17 days.
The reason for my 2,4 week planning period is much due to a trend that really isn't that mind blowing. I tend to schedule plenty of days in advance when I'm close to vacation.
Another insight is that most of my meetings, almost 60%, are scheduled within 7 days from when they are created to when they are held!
Conclusion
I feel like I have a lot of meetings. Because of that, I can sometimes feel like the calendar doesn't have enough room and I squeeze in another meeting on free time. This results in me sitting up on evenings and doing the work that was supposed to be done during the day. Since I'd rather build funny Power BI Reports on my spare time, my conclusion is that I want to schedule my meetings further away to leave more room in the calendar.
You might have a completely different scenario in which you might want to schedule the meetings even closer! Only you have the answer on how you wish to interpret the results and since you can download the report below, you'll get the chance!
Try it out!
You can download the report on this link and open it with Power BI Desktop on your computer. Change the Parameter like this to get your own data.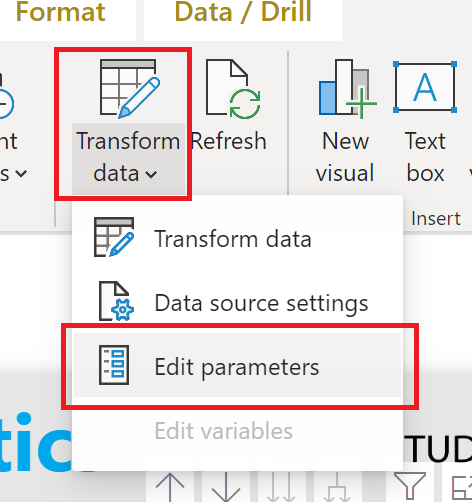 As you can see, I've set this up with our support-mailbox since I have access to it but there are no appointments in the calendar. That way the Power BI report is blank when you start it off. Change this to your own Exchange Online Email address and click OK!
You will be prompted to log in. Choose the Microsoft Account and log in using your Office 365 credentials.
That's it! Enjoy your insights!